Michigan Estate Planning
The term "Estate Planning" as used by most people refers simply to the documents that are prepared to pass your property on to your family at death. While this is certainly an important part of the estate planning process, it is by no means the only part… Or even the most important part.
A basic estate plan in the State of Michigan involves four (4) documents;
Durable General Power of Attorney
Health Care Power of Attorney
A Last Will and Testament
Revocable Living Trust
These four documents allow you to comfortably sleep at night knowing that your assets are secure and that your family will be able to easily access those funds after you are gone. Added comfort comes from the fact that the Powers of Attorney allow your family to take care of you BEFORE you are gone.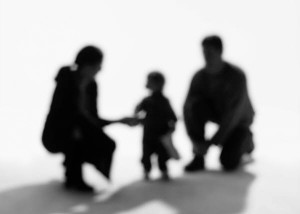 There are many other things that can go into a comprehensive estate plan for any individual. It really depends on the circumstances and needs of the client. Some of these needs may be served with things like;
Irrevocable Trusts
Special Needs Trusts
Testamentary Trusts
Pre (or Post) Nuptial agreements
Deeds or land use agreements
Incapacity planning
Guardian / Conservatorship proceedings
Business transfers
If you have any questions about any of these issues, please make an appointment to speak to our attorney.
DURABLE GENERAL POWER OF ATTORNEY
Quite simply, a Durable general Power of Attorney is a document that allows your Agent (also called your Attorney in Fact) to sign their name to anything that you can sign your name to.
This Power of Attorney is necessary to assist an incapacitated individual with their finances or purchases. It is also very useful for married individuals as a matter of convenience.
HEALTH CARE POWER OF ATTORNEY
Michigan requires a Health Care Power of Attorney rather than a "Living Will." This Power of Attorney allows someone else to be able to make medical decisions for you when you are incapacitated and unable to do so for yourself.
This Power of Attorney is frequently combined with a HIPAA release to allow your Health care advocate ("Agent") to have access to your medical records.
A LAST WILL AND TESTAMENT
"Everyone knows what a Will is right?" A Last Will and Testament passes property from the dead to the living under the supervision of the Probate Court of the State of Michigan. This property transfer is considered immediate to the time of death.
This means that under the Michigan Estates and Protected Individuals Code, when a person dies, their Will is provided to the Court, their choice for a Personal Representative (Executor) is scrutinized by the Court and finally granted authority to proceed by the Judge. The Personal Representative then inventories the belongings for the Court, reports to all beneficiaries, and seeks permission to distribute the assets according to the Will.
This "Probate" process can take a couple of months if things go smoothly, or it can take years if there is internal fighting about the assets.
REVOCABLE LIVING TRUST
A RLT is designed to fix all of the problems of a Will. Basically your Revocable Living Trust allows you to avoid probate entirely if it is designed correctly and has the added benefit of allowing you to continue to exercise control over your assets long after you are gone.
For instance, your Will leaves all your belongings to your children… But you are young and so are they. "Do you want our four year-old to inherit your house and cash?" Probably not. And you certainly don't want your ex-spouse to get their hands on that money that you just left to your young child. These are all easily avoidable with a Trust.
Revocable Living Trusts also allow you to continue to exercise control over your assets after you are gone. It is very common to require beneficiaries to attend college, graduate from college, get married, reach their 25th birthday, or have a job, before they are entitled to any proceeds from the Trust. None of this is possible with a Will alone.
________________________________________
Please download and complete our Estate Planning Intake Form before your appointment with our attorneys. This form outlines the necessary information to properly assess and prepare your personalized estate plan.
For a free initial consultation and to set up an appointment, please call (517) 507-5077. From trusts to wills, our experienced attorneys are available to assist you with your legal needs.