Michigan Property Law: Nuisances under Michigan Law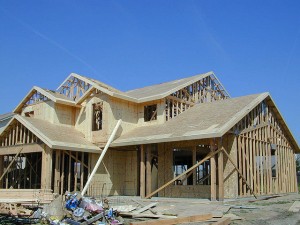 Nuisance Under Michigan Law
A nuisance, broadly stated, is something that interferes with either the use or enjoyment of property. There are numerous categories and sub-categories for this term. Generally speaking, all nuisances start with a key division between actions that are classified as either private nuisances or public nuisances.
A private nuisance is a civil wrong that occurs when one person uses their property in a way that interferes with the use or enjoyment of another person's property. Examples of private nuisances include: pollution of soil; streams; or underground water supplies, any interference with comfort such as foul odors, noxious gas, smoke, loud noises, excessive lighting, and more. Robert Frost, for example, in his poem Mending Wall, describes some additional scenarios which could be classified legally as private nuisances.
While a private nuisance is aimed at use and enjoyment of an individual or small group's personal property, a public nuisance concerns an interest shared by the public as a whole, and is considered a minor crime. While the interest of deterring a private nuisance is to increase the use and enjoyment of land, the interest of deterring a public nuisance is to maintain the safety, comfort, and convenience of a community. Examples of public nuisances under Michigan law include, firing fireworks in a street, obstructing a roadway, polluting a waterway, harboring a dangerous animal, and more. As stated previously, public nuisances are a crime, and are dealt with in criminal court.
In Michigan, nuisances can be broken down even further into four additional categories: nuisance per-se, nuisance in fact, intentional nuisance, and negligent nuisance. A nuisance per-se, broadly stated, is an act, occupation, or structure that is at all times and under any circumstances considered hurtful to the health, tranquility, or morals of the community, regardless of location or surroundings.
A nuisance in fact, broadly stated, is an act, occupation, or structure that is considered becomes a nuisance because of its relation to certain circumstances or surroundings. Thus, a nuisance in fact can be caused by either the location of the premises, or the type of business being conducted on the premises.
An intentional nuisance is simply a nuisance caused by the intentional act to cause such nuisance, where a negligent nuisance is when there is an unreasonable risk of injury to others because of the failure to act by the person charged with causing a nuisance.
NUISANCE STATUTES/EXAMPLES OF NUISANCES
MCL 600.2940 is Michigan's private nuisance statute, and awards damages to a party that can prevail on a nuisance claim.
MCL 600.3801 is Michigan's public nuisance statute, and it bans the use of property for activities that are harmful to a community, such as, prostitution, gambling, illicit transfer of intoxicants, animal fighting, and human trafficking.
Other types of Michigan public nuisance statutes are: MCL 41.411 (for township and village public services), MCL 46.201 (concerning county parking lots), MCL 252.202 (concerning the use of junkyards), MCL 259.441 (concerning airports), MCL 280.423 (concerning sewage), MCL 286.218 (concerning pests and plant disease), MCL 286.473 (concerning farms), MCL 324.11520 (concerning the environmental protection act), MCL 324.3109 (concerning water resources), and MCL 287.277 (concerning dogs). This is not an exhaustive list, but it provides an idea of the type of public nuisances that exist.
ELEMENTS OF A NUISANCE/STATUE OF LIMITATIONS
In order to be liable for damage caused by a nuisance, the defendant must have 1) created the nuisance, 2) owned or controlled the property from which the nuisance arose, OR (3) employed another to do work that he or she knew was likely to create a nuisance. Gelman Sciences v. Dow Chem Co., 202 Mich. App. 250 (Mich. 1993).
Other elements may exist, and depend on what type of nuisance is claimed, who the parties are, and a variety of other factors. Finally, the statute of limitations to bring a claim is three-years, and is controlled by MCL 600.5805 (10). If you are dealing with the abatement of a public nuisance, however, this timeline is more complicated and may vary. MCL 600.3815.
REMEDIES
A plaintiff can recover money damages if s/he has suffered actual damages from the nuisance. Injunctive relief may also be appropriate in situations where money damages are inappropriate or inadequate. For example, if a nuisance is on-going, injunctive relief may be appropriate to stop the nuisance.
Nuisance law can be very complicated, depending on the situation at hand, and should not be taken lightly. If you think you might have a nuisance claim, or are the defendant in a nuisance action, I highly you recommend that you seek an attorney.
Our experienced trial attorneys fight hard for our Michigan clients. We represent clients statewide. For a free initial consultation, feel free to contact us at (517) 507-5077.
The attorneys at Crowley, Cornish, Rockafellow and Sartz, PLLC would like to thank the contributions of Dan Barnett, second-year law student at Michigan State University College of Law, and legal assistant for Crowley, Cornish, Rockafellow & Sartz, PLLC for his contributions as co-author of this post.