Michigan Landlord-Tenant Law: Writs of Eviction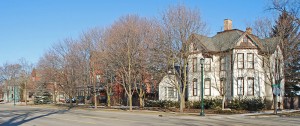 The term "writ of eviction" or "writ of restitution" pursuant to Michigan law is another term used for an "Application and Order of Eviction," that a Landlord may request from a presiding judge to recover possession of their property. Most landlords use a DC 107 form for these writs; however, it varies. This option is only available if a landlord wins possession and gets a judgment of possession from court, or through a mutual consent agreement, and if a tenant has not moved out as required by a court-order.
These orders are the final step in the process. Landlords cannot use self-help in Michigan. In order to legally evict someone, landlords must provide the appropriate notice. After the appropriate notice period expires, they must file a lawsuit in the appropriate district court pursuant to the Summary Proceedings Act (MCL 600.5701 et seq.) for their jurisdiction and sue to recover possession.
For information on the specific court-rules and to review the rules for landlord-tenant proceedings, click here and review Chapter 4, Subchapter 4.200 et seq.
Landlords must either win this lawsuit or negotiate a consent agreement, usually decided or agreed upon by the first court-date in the Summary Proceeding. Writs are only available if a landlord gets a judgment for possession and if the specified period prior to obtaining the writ has expired. In certain, rare circumstances, landlords may be able to get possession immediately after a judgment has been entered. However, since a majority of claims involve rent, most landlords will need to file for writ only if a tenant does not move out on their own after ten days. Further, this move-out period may be extended either by court-order or negotiation between the parties. With many consent agreements, the parties will agree to a longer period of time before a tenant is required to move out.
Even if a court consents to the application and signs the eviction order, a landlord is still expected to provide a final notice to the tenant. This is usually served by a process server and the notice is served by publication (i.e., taping or posting it to the tenant's door.). Only after all these steps, and with a signed order by the court, in addition to an order for possession, will a landlord be finally able to show up with a court-officer and remove a tenant from the property. These orders enable landlords to complete this final step. They are almost always required.
For more information on notices to quit/terminate possession, click here.
For more information on changes to the laws for alleged squatters, click here.
For more information on alternatives to paper-filings for notices, click here.
For more information on the differences between fixed-term leases versus month-to-month leases, click here.
For some general tips for renters, click here.
For information on Security Deposits, click here.
For more information the Summary Proceeding Act, click here.
Our experienced trial attorneys fight hard for our Michigan clients. We represent landlords and tenants statewide. For a free initial consultation, feel free to contact us at (517) 507-5077.
If you need specific legal advice for your particular circumstances, we encourage you to privately consult with a lawyer. Circumstances may vary significantly.