Michigan Landlord-Tenant Law: Notices to Quit/Demand for Possession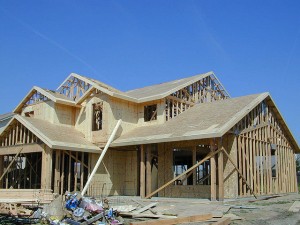 Under the Summary Proceedings Act, MCL 600.5701 et. al., when Landlords seek to evict residential tenants, they must first provide notice through a Demand for Possession/Notice to Quit. These notices serve, essentially, as a warning that if a tenant does not move out after the specified period, the landlord has the option to file a summons and complaint with the local district court to seek their eviction.
The amount of time varies depending upon the potential reason listed by a landlord. For example, for claims based on missed rent-payments, under MCL 600.5714 the period is only seven days.
This notice period provides the parties a chance to resolve the dispute. Further, it provides a tenant with a reason or reasons why their landlord is seeking to evict them. Courts, in a majority of landlord-tenant disputes, require these notices to be attached to any summons and complaint asking for an eviction.
New changes to the laws will permit more options for landlords to deliver these notices.
Under the old law, pursuant to MCL 600.5718, this notice must be served "by delivering it personally to the person in possession, or by delivering it on the premises to a member of his family or household or an employee, of suitable age and discretion, with a request that it be delivered to the person in possession, or by sending it by first-class mail addressed to the person in possession."
On Thursday, May 21, 2015, Governor Snyder signed a bill that will amend this law. It will permit landlords and tenants, with mutual consent, to have these notices served electronically. However, landlords are not permitted to discriminate and withhold leases from people who refuse to agree to electronic service of these documents. Id. For additional information, here are the bill summaries from the House and Senate.
Our firm has a lot of experience representing landlords and tenants all over Michigan. Feel free to call us at (517) 507-5077 for a free initial consultation and ask for either Jacob or Andrew.
For more information on changes to the laws for alleged squatters, click here.
For more information on the differences between fixed-term leases versus month-to-month leases, click here.
For some general tips for renters, click here.
For information on Security Deposits, click here.
For more information the Summary Proceeding Act, click here.
For more information on writs of restitution or writs of eviction, click here.
Disclaimer: If you need specific legal advice, please privately consult with a lawyer. Circumstances vary significantly depending on the alleged facts.