Michigan Landlord-Tenant Law: Security Deposit Act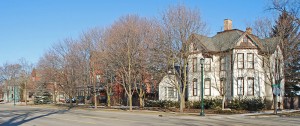 In Michigan, and with residential leases, landlords often ask for a "Security Deposit" when tenants sign a new lease. This can a significant expense for new tenants. However, landlords do have the option to require a "security deposit" for new tenants as long as they comply with the applicable laws. Security deposits are subject to a variety of statutes under Michigan law. See "The Landlord-Tenant Act, MCL 554.601 et. seq.
A security deposit, in the simplest of terms, is defined as "a deposit, in any amount, paid by the tenant to the landlord or his or her agent to be held for the term of the rental agreement…." MCL 554.601.
These deposits are restricted in terms of the total amount. MCL 554.602 notes that the deposit "shall not exceed 1 1/2 months' rent."
The laws are fairly numerous and there are a series of explicitly defined requirements. Further, these laws have a litany of required dates and deadlines. For more specific information on specific deadlines and requirements, please review MCL 554.601 et. seq. for the exact language. However, there are a few basic points to remember about security deposits;
The money needs to be set-aside and essentially held in a separate account.
Landlords need to be careful about mixing security deposits with general funds; they need to be separate and landlords need proof of a separate account. MCL 554.603
Tenants should always provide their new address within four days of moving out so the Landlord has an address to send the remainder of the deposit. MCL 554.611. 
Landlords can claim security deposits for a few, specific reasons, notably, but not necessarily exclusively;

 Damages "beyond reasonable wear-and-tear"

 If a landlord is claiming damages, they need to provide the proper notices and checklists;

Unpaid rent.
Landlord already has a money judgment granted by the court
Security deposits are often negotiated when a tenant moves out. If the parties reach an agreement, this agreement may be a binding legal settlement to any possible claim. This means the parties may have not have the option to sue later if they change their mind. MCL 554.613 (1) (c).
Tenants can sue for up to double the value of their deposit or other damages if they can prove their landlord violated the Security Deposit Act. MCL 554.613 (2).
Security deposits vary significantly depending on the landlord. These issues are frequently negotiated out-of-court. However, all parties should remember that a security deposit is the tenant's money unless the landlord has certain types of possible claims.
For more information on notices to quit/terminate possession, click here.
For more information on changes to the laws for alleged squatters, click here.
For more information on alternatives to paper-filings for notices, click here.
For more information on the differences between fixed-term leases versus month-to-month leases, click here.
For some general tips for renters, click here.
For more information the Summary Proceeding Act, click here.
For more information on writs of restitution or writs of eviction, click here.
Our experienced trial attorneys fight hard for our Michigan clients. We represent landlords and tenants statewide. For a free initial consultation, feel free to contact us at (517) 507-5077.
If you need specific legal advice for your particular circumstances, we encourage you to privately consult with a lawyer. Circumstances may vary significantly.