Michigan Criminal Law: Right to counsel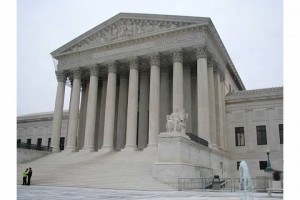 RIGHT TO COUNSEL
Anyone charged with either a misdemeanor or felony has a right to counsel. This a right protected by, among other things, The United States Constitution thanks to the Sixth Amendment, Michigan's Constitution, State-law, and further regulated through Michigan's Court-rules (see MCR 6.005).
Defendants may either retain the attorney of their choice or request court-appointed counsel. The process for appointing counsel varies depending upon the charges, county, and specific court.
If a defendant wishes to retain counsel, they are free to retain the counsel of their choice. They are responsible for paying all the costs of their defense if they wish to go this route.
With court-appointed counsel, the right to select specific counsel is much more limited. Defendants are not usually permitted to request that the court appoint them a specific attorney; instead, that choice is typically made through the respective administrative system or judge that assigns counsel. If they elect to proceed with court-appointed counsel, the administration will pay the costs of the defendant's defense. However, if the defendant is convicted, they may be required to pay some or all of those costs back as part of any sentence.
While rare, for certain low-level misdemeanors, when a judge has decided in advance that no jail would be part of any sentence if convicted, a defendant may not have the option of court-appointed counsel.
People have a fundamental right to represent themselves if they wish to do so. This is a different and slightly more complicated process. The presiding judge will typically question a defendant who wishes to do this about their knowledge of the process, their access to materials for their case, understanding or procedure, etc. People who represent themselves are held to the same standard of knowledge and skill as a trained defense attorney.  In some situations, notably if this request is made while a trial is pending or at some other critical stage in the process, a judge may deny this request.
After a person has retained or received court-appointed counsel, there could be a substitution or change with the court's permission. However, it depends on the circumstances. If a defendant wants a new attorney too close in time to a trial or other critical stage in the process, the court may deny their request. Ultimately, whether to approve a substitution of counsel is up to the presiding judge.
For more information on mandatory discovery disclosure in felony cases, click here.
For more general information about arrests and the process, click here.
For more information on the right to have a preliminary examination if charged with a felony, click here.
Our experienced trial attorneys fight hard for our Michigan clients. We represent clients statewide. For a free initial consultation, feel free to contact us at (517) 507-5077.
If you need specific legal advice for your particular circumstances, I encourage you to privately consult with a lawyer. Circumstances may vary significantly. If you need specific legal advice, please privately consult with a lawyer.