Michigan Criminal Law: Sex Crimes; Felony Pandering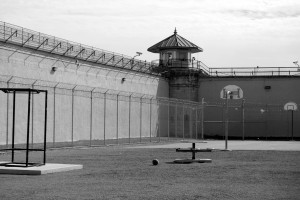 What is Pandering? What are some of the consequences? Is this a criminal charge?
With recent news events here in the Ingham County area, many people are wonder what exactly is Pandering. Pandering can take many different forms and has many different legal consequences. One notable charge is the Felony charge,  "Pandering." MCL 750.455.
Pandering is important charge that relates to the alleged sex-trade, notably prostitution. "Pandering" is often charged against the alleged "Pimp;" i.e., the alleged individual who induces others to participate in the exchange of sexual acts for compensation.
As the Model Jury Instruction explains, in order to prove this charge beyond a reasonable doubt, the prosecutor must show the following:
(1) The defendant is charged with the crime of pandering. To prove this charge, the prosecutor must prove each of the following elements beyond a reasonable doubt:
[Choose (2) or (3):]
(2) First, that the defendant [forced / persuaded / encouraged / tricked] [state name] to become a prostitute. A prostitute is a person who does sexual acts for money.
(3) First, that the defendant [took / agreed to take / gave / agreed to give] money or anything of value for making or attempting to make [state name] become a prostitute. A prostitute is a person who does sexual acts for money.
(4) Second, that the defendant did this knowingly and intentionally.
Crim. JI. 20.34
This is an offense which, if convicted, requires registration under the Sexual Offender Registration Act as a Tier II offender. See MCL 28.722(u)(ix), 28.725(11), 28.725a(3)(b).
A another similar variation of these allegations, also punishable by up to twenty-years in prison if convicted, is "accepting the earnings of a prostitute." Crim. JI. 20.35, MCL 750.457.
Our experienced trial attorneys fight hard for our Michigan clients. We represent clients statewide. For a free initial consultation, feel free to contact us at (517) 507-5077.
Anyone charged, of course, is presumed innocent.
The prosecutor would need to prove the elements of the offense beyond a reasonable doubt if the matter proceeded to trial. Simply because a person is charged does not mean that ultimately, they will be convicted.
If you need specific legal advice for your particular circumstances, I encourage you to privately consult with a lawyer. Circumstances may vary significantly. If you need specific legal advice, please privately consult with a lawyer.
If you are charged with an offense and cannot afford to pay for your own defense, the court may appoint you an attorney payable at the public's expense. You have a right to counsel.
Using these materials is not a substitute for the attorney's independent judgment, drafting, and research. Again it is highly recommended you contact Crowley, Cornish, Rockafellow, & Sartz, PLLC for a free consultation on this or any of our other practice areas before proceeding in court as an in pro per.