Michigan Criminal Law: Felony Charges, Preliminary Examinations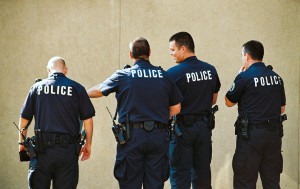 PRELIMINARY EXAM (District Courts Only, Felony Charges Only)
For more specific information, please review MCL's 766.1 et al.
For additional information, please also review the Michigan Court Rule (MCR) 6.110.
Everyone charged with a felony has a right to a "preliminary exam." This "exam" functions like a mini-trial. It provides all sides a chance to review the case and determine whether the prosecution has enough evidence to show "probable cause," by a low standard called a "preponderance of the evidence:"
A crime was committed
The accused individual was involved with the crime
The district court simply determines whether there is sufficient evidence to move the case up to the circuit court, i.e., a case being "bound over." District Court judges will only decide "questions of law," (whether an affirmative legal defense such as problems with the statute of limitations for the offense) not questions of fact (whether a person, in fact, beyond a reasonable doubt, committed each element necessary for a conviction, since this is for a jury or judge at the circuit court to decide instead of the district court judge).
THERE IS NO FINDING ON THE ELEMENTS OF A CRIMINAL OFFENSE AT A PRELIMINARY EXAM BECAUSE THOSE ARE QUESTIONS OF "FACT" FOR A CIRCUIT COURT JUDGE OR JURY TO DECIDE
Each criminal offense has elements that the prosecutor must prove beyond a reasonable doubt. These are "questions of fact." Questions of fact are supposed to be determined by a judge or or jury a trial. District Court judges simply determine whether the charges are sufficient to be sent a higher court.
Certain affirmative legal defenses may be argued which could result in a dismissal "with prejudice," meaning a person could not be charged again. However, this is extremely rare and the judge will only rule on certain specific defenses. These "affirmative defenses" are considered "questions of law."
Testimony from a preliminary exam may be used at a circuit court trial. Preliminary exams create a permanent written record and they preserve witness testimony.
Both the Prosecutor and Defendant have a right to this examination; however, it may be waived if the parties mutually consent.

The judge, though, has the ultimate authority, and may order the exam to be run. This is rare. Generally, the judge will agree to the wishes of the party.
If an exam is held, any rulings or testimony taken during the exam could be used later in future proceedings or possibly challenged in future proceedings.

Bond And The Preliminary Exam:
Defendants, if released from custody, are required to attend a scheduled preliminary examination unless ordered by the court otherwise. Failing to attend a scheduled preliminary examination could result in bond-forfeiture, additional incarceration, or other penalties. Further, bond may also be addressed in many District Courts after completion or waiver of an examination. In certain situations, defendants may ask for bond reductions or the court may even raise bond amounts depending upon evidence presented.
Additional Charges or Dismissal at Preliminary Exams:
Prosecutors have discretion to add charges or dismiss charges, but they frequently choose to exercise this authority when a preliminary exam is held. Once witnesses testify, they will often argue that they have a solid factual basis for additional charges. This is something to consider during this stage at the process. It is not a "threat," if a prosecutor decides to exercise their discretion and add additional charges if a preliminary exam. They may also dismiss charges, based on witness testimony. This is their right.
The judge, on their own ("ex parte"), may add charges or dismiss charges at a preliminary exam. However, a dismissal does not mean the case is necessarily over. Unless a District Court judge makes a ruling based on a "question of law" (see the explanations above), a person can be charged again if new evidence is found. Additionally, the prosecution may also appeal the judge's ruling and win.
For more information on mandatory discovery disclosure in felony cases, click here.
For more general information about arrests and the process, click here.
Our experienced trial attorneys fight hard for our Michigan clients. We represent clients statewide. For a free initial consultation, feel free to contact us at (517) 507-5077.
If you need specific legal advice for your particular circumstances, I encourage you to privately consult with a lawyer. Circumstances may vary significantly. If you need specific legal advice, please privately consult with a lawyer.