Michigan Criminal Law: Conviction/Post Conviction; Michigan's Sex Offender Registration Act, "SORA"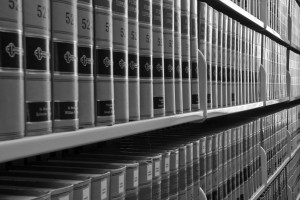 People convicted of certain types of offenses must register pursuant to Michigan's Sex Offender Registration Act, or "SORA," MCL's 28.723-28.732 et. seq.
"SORA" has a tier-based system that has different requirements for each tier. Placement in a particular tier depends on the charge. See MCL 28.722 & 28.722a.
For example, Criminal Sexual Conduct, Third Degree, MCL 750.520d(1)(a), (unless it is arising "out of a violation of section 157c of the Michigan penal code") is a Tier II offense, meaning:
Offenders must report in-person to their local law enforcement to verify their address according to the following schedule:
• Tier 2 offenders must verify twice a year during the first 15 days of January and July.
Reporting dates may also be determined by date of birth. Offenders must report the following information within three (3) business days:
• Change in residence or domicile
• Any temporary lodging information other than their residence for more than seven (7) days
• Change in place of employment or discontinuation of employment
• Vehicle information for vehicles owned or operated by the offender and discontinuation of ownership or use
• Legal name changes
• Email addresses and screen names
• Enrollment at an institution of higher learning or discontinuation of enrollment
Offenders must provide the following information during their next verification period:
• Any new telephone numbers and discontinuation of telephone numbers
• Copies of passport and/or immigration documents
• Occupational licensing information
Offenders must pay a one-time $50 fee.
• Offenders must maintain a valid Michigan driver's license or personal identification card.
• Offenders must sign all required registration forms.
• Offenders must not reside, work, or loiter in a student safety zone.
• Tier 2 offenders must register for 25 years (see MCL 28.725 (11) unless they meet the exception noted in section 8c).
Failing to comply with these requirements may result in separate criminal charges related to the alleged violation. MCL 28.729.  These charges vary from misdemeanors to felonies.
Please note these requirements may be changed or amended.
At Crowley, Cornish, Rockafellow, & Sartz, PLLC, we represent clients throughout Michigan on criminal sexual conduct charges and all types of criminal charges. Let our highly experienced and diligent trial attorneys assist you. For a free initial consultation, please call our Lansing office at (517) 507-5077.
For more information on Michigan Criminal Sexual Conduct charges, click here. 
If you need specific legal advice for your particular circumstances, I encourage you to privately consult with a lawyer. Any charged with a criminal offense is presumed innocent unless proven guilty beyond a reasonable doubt. Anyone charged with a criminal offense has a right to counsel.
The following series of posts is for general educational purposes only. Circumstances may vary significantly. If you need specific legal advice, please privately consult with a lawyer.