Michigan Criminal Law: Conviction/Post Conviction; Sobriety Courts & Alternative Programs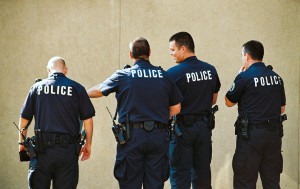 Various district courts and circuit courts now offer alternatives and specialty courts designed to better address and assist defendants with some of the unique life-challenges that often important factors behind their alleged criminal behaviors. These are voluntary programs that may have a thorough screening process.
Sobriety courts. drug-courts, mental-health courts, Veteran's courts,  or other similar programs vary from county to county and court-to-court. 
Whether a specialty court is available also depends on funding and other factors. Only certain alleged defendants, with certain backgrounds and certain charges, are eligible for certain types of courts. These programs are also very rigorous and may be challenging to finish. While an individual may have better access to resources in these programs, they are also more closely monitored as well and typically have more requirements than traditional probation.

Specialty courts usually require a guilty plea by a participant and will be rarely available if a person pursues their right to a trial.

In addition to specialty courts, there are post-sentencing alternatives such as SAI boot camp and "swift-and-sure;" alternatives to prison incarceration or county-jail incarceration, which may also be available in certain circumstances. The Michigan Department of Corrections usually sets the guidelines and eligibility for many of these programs with input from the respective judges and other participants.
Courts have also been increasingly experimenting with alternatives to county-jail such as home-supervision through the use of tether/monitoring equipment, work-release programs, inpatient drug-rehabilitation, weekend-jail, or other alternatives.
This is not an exhaustive list. The costs of incarceration are substantial and alternative programs may ultimately be a better path for an individual to become rehabilitated.
For information on the Holmes Youthful Trainee Act, click here.
For information on expunging prior convictions, click here.
For more information on Michigan criminal law, click here.
For information on DLAAD hearings, click here.
For information on probation violation hearings, click here.
For more information on MCL 769.4a, a law that set-up a diversionary program for first-time domestic violence offenders, click here.
For more information on MCL 333.7411, a law that set-up a diversionary program for first-time drug possession or use offenders, or second-time analog or imitation of narcotics offenders, click here.
Our experienced and dedicated attorneys have represented clients regarding a variety of  charges throughout the state of Michigan. We fight hard for our clients. For a free initial consultation, please call our Lansing office at (517) 507-5077.
The following series of posts is for general educational purposes only. Circumstances may vary significantly. If you need specific legal advice, please privately consult with a lawyer.