Michigan Criminal Law: Sex Crimes; Sexual Conduct Charges and Polygraph Tests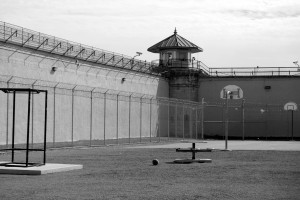 A polygraph examination is also known as a lie detector test. These tests are typically comprised of a series of biometric and other forms of tests designed to measure subtle conscious and unconscious signals that, when calibrated and examined, may be used to estimate a person's truthfulness regarding a series of questions.
These tests are usually administered by thoroughly trained, licensed (MCL 338.1708) and certified examiners. MCL 338.1701 et. al. While there are examiners that work for the police, there are also independent examiners who work on their own. Like a lot of potential experts in criminal defense cases, they may generate and sign a report to submit to the respective parties after they complete their work. These reports may be discoverable.
These tests are usually not admissible at a trial. However, their results may be persuasive indicators of a person's truthfulness to the respective parties prior to a trial.
In certain cases, under Michigan Law, specifically criminal sexual conduct cases, a defendant has a legal right to have a polygraph examination. MCL 776.21 (5). However, police officers may not request that the alleged victim in a criminal sexual conduct case submit to polygraph test. MCL 776.21 (2). While the defendant has this right, he or she does not have an obligation to undergo this test.
Our experienced trial attorneys fight hard for our Michigan clients. We represent clients statewide. For a free initial consultation, feel free to contact us at (517) 507-5077.
For more information on Michigan Criminal Sexual Conduct charges, click here.
For information on Michigan's charge, "Gross Indecency," click here.
For information on Michigan's Sex Offender Registration Act, or "SORA," click here.
Anyone charged, of course, is presumed innocent. The prosecutor would need to prove the elements of the offense beyond a reasonable doubt if the matter proceeded to trial. Simply because a person is charged does not mean that ultimately, they will be convicted.
If you need specific legal advice for your particular circumstances, I encourage you to privately consult with a lawyer. Circumstances may vary significantly. If you need specific legal advice, please privately consult with a lawyer.
If you are charged with an offense and cannot afford to pay for your own defense, the court may appoint you an attorney payable at the public's expense. You have a right to counsel.