Stephen M. Cornish, BA, BA, JD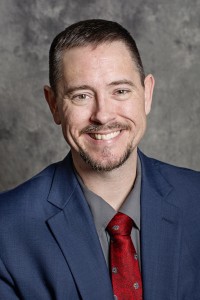 Stephen's practice focuses on criminal defense including misdemeanors and felonies in both the trial and appellant courts. He has a strong interest in complex constitutional law issues and their applicability in the criminal justice system. He is an active member of the Michigan Appellate Assigned Counsel System commonly known as the MAACS; an organization responsibly for nearly 84% of all assigned criminal appeals cases in Michigan. Stephen's practice also includes a strong emphasis in family and estate law including: parent's rights, divorce litigation, custody, parenting time, child support, guardianships, estate planning, probate litigation and juvenile matters.
Stephen is a family man who has been happily married for nearly 20 years and has children of his own. It is his belief that in order to be a good family and estate law attorney one needs to have a family of their own to better understand the issues and complexity of being a parent and a spouse and son or daughter with aging parents and loved ones. After more than a decade in the practice of law he looks forwards to bringing his personal and professional experience to your case and your needs.
MEMBER IN GOOD STANDING – State Bar of Michigan
Michigan Appellate Assigned Counsel System annual report
Email Mr. Cornish