Michigan Criminal Law: Homicide; Open Murder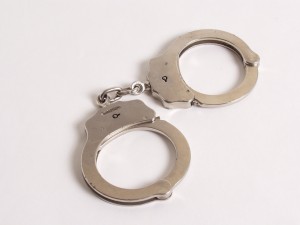 Open Murder
The term "charged with open murder" is a bit of a legal misnomer. While it is a distinct "charge;" procedurally, it allows prosecutors to charge a defendant with multiple, different types of murder or manslaughter charges currently used under Michigan law. MCL 767.71.
This charge is authorized at indictment pursuant to MCL 767.71, which notes:
In all indictments for murder and manslaughter it shall not be necessary to set forth the manner in which nor the means by which the death of the deceased was caused; but it shall be sufficient in any indictment for murder to charge that the defendant did murder the deceased; and it shall be sufficient in manslaughter to charge that the defendant did kill the deceased.
The circumstances behind an alleged homicide or manslaughter case may be very complicated. It may take a preliminary examination to better reveal the appropriate charges, if any, for the alleged facts.
Procedurally, allowing the prosecutor to charge a person with "open murder" provides flexibility for the prosecuting attorney with the process until more details about the case are ultimately discovered and produced.
An "open murder" charge, despite its rather ambiguous description, has survived extensive challenges at the higher courts. See People v. Henry Johnson, 427 Mich. 98 (1986) et. al. Notably, the Michigan Supreme Court has upheld that it provides sufficient notice that a defendant may be charged with first-degree murder, second-degree murder, or other potential manslaughter/homicide charges. See Id.
Prosecutors even have the option to present "open murder" charges to circuit-court juries at the trial stage, pursuant to MCL 750.318.
MCL 750.318 notes:
The jury before whom any person indicted for murder shall be tried shall, if they find such person guilty thereof, ascertain in their verdict, whether it be murder of the first or second degree; but, if such person shall be convicted by confession, the court shall proceed by examination of witnesses to determine the degree of the crime, and shall render judgment accordingly.
"Open murder" is essentially a catchall charge that permits prosecutors to charge defendants with multiple, different murder or manslaughter charges in the form of one "charge." See MCL 767.71. At trial, prosecutors have the option to let a jury sort out which of the included charges, under the term "open murder," if any, apply to the alleged circumstances pursuant to MCL 750.318.
Our experienced trial attorneys fight hard for our Michigan clients. We represent clients statewide. For a free initial consultation, feel free to contact us at (517) 507-5077.
For more information on Michigan criminal law, click here.
Anyone charged, of course, is presumed innocent. The prosecutor would need to prove the elements of the offense beyond a reasonable doubt if the matter proceeded to trial. Simply because a person is charged does not mean that ultimately, they will be convicted.
If you need specific legal advice for your particular circumstances, I encourage you to privately consult with a lawyer. Circumstances may vary significantly. If you need specific legal advice, please privately consult with a lawyer.
If you are charged with an offense and cannot afford to pay for your own defense, the court may appoint you an attorney payable at the public's expense. You have a right to counsel.