Michigan Collections Law: Debt Collectors versus Debt Collections Law-Firms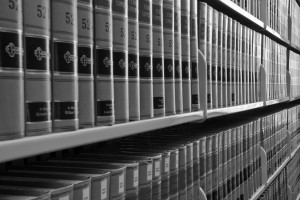 Collections is a complicated area of law and there are many dangers for the untrained and unwary in this field. Debt collecting is a thoroughly regulated business by both state and federal statutes.
A debt collector is defined, under the Fair Debt Collections Practices Act ("FDCPA," 15 USC 1692 et seq.,) as "any business the principal purpose of which is the collection of any debts, or who regularly collects or attempts to collect, directly or indirectly, debts owed or due or asserted to be owed or due another." Further, the type of debt is limited to "consumer debt" or "debts for insurance, money, property, or other services that are "primarily for personal, family, or household purposes." 15 USC 1692a(5).

There is a big distinction between Debt Collections companies and Collections attorneys.
Debt Collections companies, unless they both a company and law-firm, can only do so much. They may contact alleged debtors by phone or letter within the restrictions and guidelines of the various consumer statutes. However, engaging with them, for the most part, is a largely voluntary process because, besides some possible issues with credit-reporting (as regulated by additional federal laws regarding credit reporting), there is only so much these companies can do.
However, a collections law-firm can, and potentially will, sue the consumer over the debt once the various requirements of the FDCPA are complied with. Occasionally, law-firms do both the work of debt collections companies and will file the legal proceedings as well. Any consumer who receives a "debt validation/verification letter" regarding a debt, especially if it comes from a collections law-firm, should anticipate possible civil litigation and should seek counsel.
Everyone is entitled to represent themselves in court. However, it is highly encouraged that you seek out professional legal advice from an experience collections attorney. If you need professional legal assistance in this or one of our other areas of practice please Crowley, Cornish, Rockafellow, & Sartz, PLLC. for a free initial consultation at 517.507.5077.