Patrick J. Crowley, BS, JD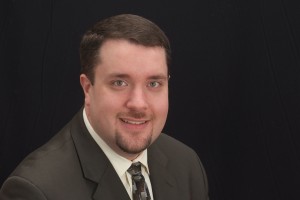 Patrick J. Crowley is responsible for civil and criminal trial litigation, including high-profile criminal cases, family law, and all custody matters.
Before helping to form Crowley, Cornish, Rockafellow, & Sartz, PLLC, Mr. Crowley served as an Assistant Prosecuting Attorney handling both family and district courts in Muskegon, Michigan and later as trial counsel in Kent, Ionia, and Montcalm counties handling criminal defense, family law, and other general litigation. Most recently, Mr. Crowley worked as a litigator with Crowley Law Offices, PLC.
VOLUNTEER WORK – In addition to his legal work, Mr. Crowley has served on the corporate board of a Mid-Michigan Credit Union, currently serves on the Standing Committee on Character and Fitness for the State Bar of Michigan, and volunteers as a scout leader and youth football coach. In the past, he has also served the State bar as a member of the Standing Committee on Publications and Website Advisory, and Committee for Lawyer Referral Service for the State Bar of Michigan.
PRESENTATIONS – Patrick most recently presented to the Solo and Small Practice Institute and the State Bar of Michigan on cutting costs in the practice of law. At the 2013 American Bar Association Techshow, Mr. Crowley presented on on Tablet usage in the law and on "The Frugal Lawyer."
ORGANIZATIONS / AFFILIATIONS – Alumni of Northern Michigan University and the University of Dayton School of Law.  Member of the Phi Delta Phi honors legal fraternity, Golden Key National Honor's Society, Boy Scouts of America – Eagle Scout 1989, Okemos Troop 125 Boy Scouts of America – Assistant Scoutmaster, Okemos Youth Football – Head Coach, and a local area Men's Ice Hockey League player.
GOVERNMENT – Cable Communications Commissioner for Meridian Township, Michigan.
MEMBER IN GOOD STANDING – State Bar of Michigan (2003), Michigan Appellate Courts (2003), Federal Eastern (2005) & Western (2004) Districts of Michigan, and United States Supreme Court Bar (April 2015)
Email Mr. Crowley