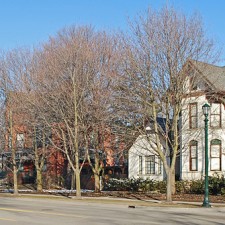 Squatters Update
While there are important protections for tenants, not all alleged tenants have the same rights. Michigan's Legislature, in an effort to crack down on alleged "squatters," passed a series of laws that made "squatting" illegal and removed certain protections which "squatters" had previously enjoyed. For a summary of the legislation, click here.
First, though, it is important to define the term "squatter." The term "squatter" only refers to individuals who use "forcible entry," take "possession by force" or who take possession "by trespass without color of title or other possessory interests." See MCL 600.2918 (5).
This is a narrow definition. If a tenant stays after their lease expires, for example, they are not "squatters." People in these situations had legal rights to the property. The term "squatter" is narrowly applied and usually used to describe individuals who break into houses or apartments and try to take possession by force.
Among other reforms, the legislature gave landlords protections to recover their property. "Squatters" cannot sue for damages for forcible entry, MCL 600.2918 (5). Under MCL 600.5711, landlords can use forceful entry to enter the property, as long as their efforts do not include assaultive behavior (or worse, i.e., violations of Michigan's penal-code MCL 750.81-750.90h.).
The Legislature also made "squatting" illegal and possibly grounds for either a misdemeanor (for first-time alleged offenders, see MCL 750.553); or a felony charge punishable up to two years in prison for alleged repeat-offenders. Id.
These reforms were substantial. Previously, "squatters" had significant protections. These new changes have made it easier for landlords evict squatters and take their property back. Further, the fact it can be a criminal charge now should be a significant deterrent. However, squatting remains and will remain a significant potential issue in the future, especially with the large stock of properties that are still being sold off after the real-estate market crash.
Our experienced trial attorneys fight hard for our Michigan clients. We represent clients statewide. For a free initial consultation, feel free to contact us at (517) 507-5077.
For information on the Summary Proceedings Act, under Michigan Law, click here.
For information on the new ways to deliver notices to quit/termination of tenancy notices, click here.
For information on the differences between month-to-month versus fixed term leases, please click here.
If you need specific legal advice for your particular circumstances, I encourage you to privately consult with a lawyer. Circumstances may vary significantly. If you need specific legal advice, please privately consult with a lawyer.