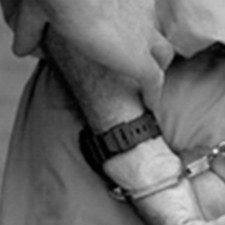 No relief for Traffic Offenses under the new, Amended Laws to expunge prior Convictions…
There has been a lot in the news recently about changes to the expungement laws in Michigan. It was a significant step by the Legislature. The new amendments offer hope for people convicted of certain types of offenses, notably drug convictions. More importantly, people with multiple counts of certain types of offenses may also be eligible for the first time. …see MCL 780.621, amended Am. 2014, Act 335, Eff. Jan. 14, 2015; See also House Bill No. 4186, entered as PA 463 of 2014, in the process of being codified.
Unfortunately, however, for people convicted of certain of offenses under Michigan law, notably traffic offenses, the traditional routes to seal and expunge convictions will still not be available.
Under the new amended Michigan law, the expungment statute, …see MCL 780.621, amended Am. 2014, Act 335, Eff. Jan. 14, 2015; See also House Bill No. 4186, entered as PA 463 of 2014, in the process of being codified., under section (3)(d) excludes traffic offenses, meaning convictions for offenses prosecuted under the motor-vehicle code cannot usually be expunged. See also MCL 780.621a (1a)(b)( "Traffic offense" means a violation of the Michigan vehicle code, Act No. 300 of the Public Acts of 1949, being sections 257.1 to 257.923 of the Michigan Compiled Laws, or a local ordinance substantially corresponding to that act, which violation involves the operation of a vehicle and at the time of the violation is a felony or misdemeanor.).
While traffic charges and convictions may be set-aside, dismissed, dropped, or sealed for other reasons (appeals, juvenile-offender status, court-order, not-guilty verdicts, nolle-prosequi orders, etc.), it is a much more difficult process to attempt to seal or set-aside a conviction because these types of charges have been excluded from Michigan's expungment law, MCL 780.621. For example, according to the Michigan Court of Appeals, data in 2012, only around 21.5% of all criminal appeals resulted in either partial or full vacate/remand; meaning across all criminal-law related appeals, in 78.5% of the cases filed, the Court of Appeals affirmed a prior ruling or decision by the lower court. Again, these numbers reflect all criminal-offense related appeals to the Court-of-Appeals. It is safe to surmise that the odds of a person successfully appealing an OUI conviction to either a circuit court from district court, or to the Court of Appeals from a circuit court, are even less than the 21.5 percent.
The longevity of a possible conviction should be a consideration if a person is charged with an OUI/OWI. The collateral ramifications for this type of conviction will linger for a long period of time. There is no direct way to remove a prior conviction currently under the expungment law.
These new amendments will potentially allow a significant percentage of new people with prior convictions to have their convictions set-aside; however, it offers no relief for people convicted of offenses that would be classified as "traffic offenses."
We represent clients throughout Michigan on traffic offenses and all types of criminal charges and appeals. For a free initial consultation, please call our Lansing office at (517) 507-5077.
For more information on other traffic offenses, such as Operating While Intoxicated, click here.
For information on additional Michigan Traffic offenses such as operating on a suspended/revoked/denied license, click here. 
For information on expunging prior non-traffic convictions, click here.