Tips for Homeowners considering remodeling projects….
Homeowners, for a litany of potential reasons, may need to remodel or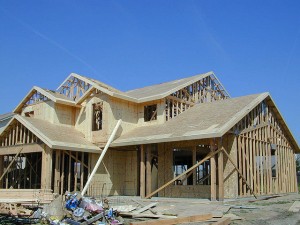 reconstruct portions of their home. Unfortunately, things do not always turn out well and litigation may ultimately be necessary.
However, prior to starting any remodeling projects, there are a few basic questions and things a homeowner can do to help avoid some significant issues in the future. This is not an exhaustive list, by any means. These are just some general observations based on my years of litigating these types of cases. These projects are often much more legally complicated than they appear.
First, if you have a project in mind, check your local rules.

Your local ordinances and building codes, for example, should be available online or at the city/town hall. If you want a bigger garage, for example, you may need a variance or approval for any sort of expansion from local authorities. Zoning may be an issue as well. Building codes vary significantly depending on where you live. Some cities, for example, are very restrictive. You may need to pull permits and get approval from multiple levels of the government, all the way up to the Feds, depending on where your property is located.
You may be restricted by privately negotiated rules as part of a subdivision or local association. These restrictions will often be considerably tougher than local building codes and you risk litigation if you do not comply with them.
Certain projects just cannot be built, legally, or may be far too expensive to get all the necessary permits and approvals, especially for people living near environmentally sensitive areas.

What's your budget?

Will you need financing?

Rates and terms for home-equity lines are different than rates for purchases. Equity lines may add a significant additional monthly payment so factor that in as well.

Plan on cost-overruns and try to under-budget these projects.

Things will happen which will probably drive up the costs. If everything works out, great; you have a surplus.

Check with your property insurer.

Remodeling or additions to a house or condo may impact your homeowner's policy. Further, you will need to know whether damages may be covered under your policy.

Check your mortgage and note.

Depending on the type of project, you may need to consult with your lender or anyone else with a legal interest in the property. In the fine-print of a mortgage, there may be language which would require the lien-holder's approval because significant remodels may impact their property interest.

A mechanics lien, for example, has important legal ramifications in terms of who has priority to the proceeds of the house if it is sold or foreclosed upon.

Are you planning on hiring anyone or doing it yourself?

I recommend properly insured and licensed professionals for a vast majority of the work, given the potential risks; however, the legal liabilities and responsibilities are very different depending on whom is doing the work.
There are less legal protections available and greater potential liability risks if a homeowner attempts to do the work on their own. However, for a highly skilled and resourceful homeowner who can navigate the permitting process, it may be a way to save money.
It may be legally easier for a homeowner to pull a building permit, for example; however, I urge caution if a contractor is asking the homeowner to do this in the homeowner's name.

Some less reputable builders and contractors may hide behind owner-permits to complete jobs which legally, they would not be permitted to do otherwise.

What type of professionals will you potentially need?

While most general contractors will know what a project requires, different types of professionals charge different rates.

Disputes over pay and working conditions between a general contractor and sub-contractors may stall your project, cause significant cost-overruns, or cause other significant headaches.

If you do your research in advance, you can anticipate and estimate these costs and build it into your budget.
If you are interested in hiring someone, prior to meeting with them, make sure they are properly licensed prior to discussing any terms.
Are they insured or bonded? In a vast majority of professions, there is some type of insurance or bonding available for practitioners.

It is good to know this information. This will be a big issue if something goes wrong. It is usually acceptable to ask.
If you decide to hire someone and start the project, make sure you have a written contract and use written agreements.
Make sure all the parties sign the agreement.
Make sure all the parties carefully review the agreement.
Be aware of the fine print…all the language in that contract is in there for a reason.
If litigation is ultimately necessary, the written contract will be a key issue. The written contract is the first place the lawyers and court will look at when examining a dispute over terms.
If you have concerns, make sure you put those concerns in writing, send the other party a letter informing them of your concerns, ask them to fix the issues, and save a copy.

Do not just rely on texts or calls. Even an e-mail is better than just a phone-call since it creates documentation with a date and time-stamp that could be used later.
It is vitally important to document your concerns and make sure the other party has time to address your concerns, i.e., give the person you hired a chance to fix or address your concerns.
Put any amendments to the contract in writing. Oral amendments to a contract, for example, are much harder to enforce. If you agree to change something, make sure it is in writing and preferably signed or initialized by the parties.

Do not play games with payments and keep clear records of payments and receipts.

Make sure the parties are in agreement about how and when payments will be made.
You may be better off suing afterwards rather than breaching a contract by just stopping payments.
If litigation is ultimately necessary, it is often better to go into the litigation with "clean hands."  A bounced or stopped check, for example, may have significant ramifications which are not readily apparent.
Book-keeping is a big issue if the matter ends up in litigation; especially if insurance payments are involved.

Be clear about deadlines and advise the other party of future issues in advance.

Communication issues over dates is a key dispute in many of cases if they end up in litigation.

Keep the lines of communication open.

So many potential disputes may be resolved through simple and direct communication.

Give yourself an extra cushion of time for the work to be done. Delays may happen for a variety of reasons (weather, for example) beyond anybody's control.
Even with all the best preparation, delays and cost-overruns should still be planned for. Ultimately, though, most people are reasonable and will be able to work through any issues they may have.
If you need specific legal advice for your particular circumstances, we encourage you to privately consult with a lawyer. Our office frequently handles this types of matters. For a free initial consultation, please contact us at (517) 507-5077.
For information on Deeds under Michigan Law, click here.
For information on Nuisance claims under Michigan law, click here.
For information on the Summary Proceedings Act, under Michigan Law, click here.
For information on real-estate litigation, notably lawsuits involving homeowners and builders, click here.